At Visiquest, we are not interested in being the biggest. Instead we focus our attention on a limited number of projects that meet our value-add and opportunistic criteria.
We gravitate to projects that require vision, determination and intellectual challenge. These projects endeavor to be sensitive to their environment and make a sustainable positive impact on the communities they serve.
We take pride in the quality of our work and our relationships with vendors, contractors, employees, investors, lenders and customers. Consequently, we seek to associate ourselves with bright, talented and pleasant professionals who share our vision and passion.
We seek to maximize returns and minimize risk in a transparent and ethical manner. We employ conservative financial principles with the goal of under-promising and over-performing.
We treat others with respect, fairness, and integrity. To quote Will Rogers, "It takes a lifetime to build a good reputation, but you can lose it in a minute."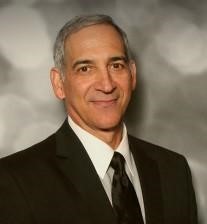 Teamwork makes the Dream Work. Visiquest assembles a unique team tailored for each of its projects.
At the helm is Joel Broder – CEO, Managing Member of Visiquest Properties, LLC. Mr. Broder has been buying, selling and developing commercial real estate in the Phoenix area since 1983. During that time, he was personally involved in over 100 projects which included investment land, planned residential communities, single family subdivisions, apartments, condominiums, offices, business parks and shopping centers.
Before turning his full time attentions to Visiquest, Mr. Broder held positions with Enterprise Growth Group, Kenneth J. Weiss Corporation, Communities Southwest and Richmond American Homes where he was Senior Vice President of Land Acquisitions and Development until 2001.
Mr. Broder graduated summa cum laude from Arizona State University with a Bachelors of Science Degree in Real Estate (1982) and went on to obtain a Masters Degree in Business Administration with a specialization in Taxation (1986).
Mr. Broder obtained an Arizona real estate sales license in 1981 and a broker license in 1985. He is the designated broker for Niche Residential, LLC – a sister company to Visiquest Properties.
During his free time, Mr. Broder enjoys hiking and climbing canyons and mountains in the southwestern US and around the world. For more information on these exploits click here.
Real estate investment and development is a team sport. A company's experience is the accumulation of its principals' experience over a career playing for a variety of teams. Visiquest's 40+ years of experience is broad and deep. Below are just a few of the 100+ projects that illustrate our vision, leadership, problem solving and project execution.
59 Evergreen

Apartments

59 Evergreen

Project Details

Location: 59th Ave and Evergreen, Glendale
Size: 96-units (196 bedrooms)
Year Built: 2021-2022
Company: Visiquest Properties

Unique Attributes

Infill redevelopment. Combined 70-abandoned townhome lots (since 1974) into a single apartment lot. Purpose built attainable garden style rental community. National Green Building Standards certified. Unique open floor plans comprised primarily of 2 and 3 bedrooms. Smart Home technology package. Package lockers, tot lot, dog park, bike storage, public art. Operations and marketing utilize a deep technology stack. www.59EvergreenApts.com The property was financed with an assumable HUD 221(d)4 non-recourse construction and permanent loan combined with a 3.20% i-rate and 40-year amortization.

Colonia del Sol

Apartments

Colonia del Sol

Project Details

Location: 19th Ave & Roeser, Phoenix
Size: 144-units
Year Built: 2004
Company: Visiquest Properties and Niche Residential

Unique Attributes

Attainable market rent garden style community with predominately  2 ad 3 bedrooms.  Purpose built for Hispanic renter profile.  Unique floor plans including a 2 bed/2 bath bunk room plan and a 2 bed/1.5 bath plan.  Also featured a large outdoor ramada party patio area, dog park and computer lab for children. Bilingual web site, leasing brochure, collateral materials, and leases.

There had not been a new apartment community built in south Phoenix for 15 years before Visiquest saw the need and created Colonia del Sol. The property was financed with an assumable HUD 221(d)4 loan and sold approximately two years following completion.

Village at Surrey Hills

Condominiums

Village at Surrey Hills

Project Details

Location: Cave Creek Rd & Surrey Dr, Cave Creek
Size: 7-acres, 45 developed lots, 3 built models
Year Built: 2006-2007
Company: Visiquest Properties and Niche Residential

Unique Attributes

Gold Nugget award winning luxury townhome community situated on 7-acre hillside site. Originally occupied by a small old apartment building and littered with debris. Visiquest rezoned and platted the property where others had previously failed, vowing to provide art and architecture consistent with the western themes and values of the community.

Visiquest obtained an Army Corps of Engineers 404 permit, salvaged the native plant materials, carefully graded the site, reconstructed a wash, built 2 large box culverts, installed all onsite utilities, paving and nearly 2,000' of retaining wall.  Pool/spa/ramada/firepit perched on a knoll with 360 degree views including Black Mountain and the Surrey Hills.

Park Promenade

Master Planned Community

Park Promenade

Project Details

Location: Ray Rd & McClintock Dr, Chandler
Size: 150-acres
Year Built: 1993
Company: Community Southwest (Denro)

Unique Attributes

One of the first mini-master planned communities in Chandler. Featured unique land plan with emphasis on pedestrian connections between multiple builder subdivisions, middle school, and adjacent City park (hence the name "Park Promenade").  Themed landscaping, fencing and signage, including strategically located park benches, created upscale family friendly environment.

Planning, zoning, and platting was accomplished together with oversight of community development. Implemented one of the first Arizona rolling lot option finance programs for builders.  Negotiated sale of land to school district.

26 Bethany

Retail Redevelopment

26 Bethany

Project Details

Location: 26th Ave & Bethany Home Rd, Phoenix
Size: 12,000 SF
Year: 2009
Company: Visiquest Properties and Rubenstein Family Partnership

Unique Attributes

This pre-1960's constructed strip center was in desperate need of a major remodel inside and out. It consisted of three separate buildings with zero lot line construction. The property was not compliant with current zoning, parking, sign, or construction codes. Individual tenant pole signs littered the street frontage. Electric wires spidered out from a central wooden pole tenuously located in the rear parking lot.

Visiquest stripped the existing facades and built one new unified façade while keeping the existing tenants open for business. Walls were reinforced with steel and concrete to extend parapets to their required unified height. New lentils were added to accommodate new storefront doors and windows. The parking lots in front and back were removed and replaced with new subgrade and asphalt.

A new electrical Service Entrance Section was added to unify all the buildings and each suite was given a new electric panel.  Power lines were undergrounded, and new transformers were added to the site.  Sewer lines were all replaced, and trash enclosures were constructed. New signage was added, and tenant improvements were completed shortly thereafter.

The Groves at South Mountain

Single Family Subdivision

The Groves at South Mountain

Project Details

Location: 28th St & Baseline Rd, Phoenix
Size: 230-lots
Year Built: 1996
Company: Richmond American Homes

Unique Attributes

First new residential subdivision in "South Phoenix" in 15 years. Two previous developers failed to get zoning for the property. The Groves at South Mountain helped to establish the Baseline corridor plan. Homebuyers were camped out on the property overnight(s) waiting for new lot releases. The subdivision's phenomenal success ignited major new residential and commercial development along the Baseline corridor and throughout the South Mountain area.

First voluntary subdivision builder guidelines including color blocking, garage orientation, plan designation and minimum interior quality standards. The property was a former fruit orchard, and the owners buried the trees on-site in unmarked areas. Ground penetrating radar was used to locate the pits and material was removed. Runoff from nearby mountains was accounted for using unique open space design featuring Grasscrete, weirs and flood mitigation basins. This design also created a series of eye pleasing open cul-de-sacs throughout the community.

Shaw Butte Village

Investment Land, Senior Living

Shaw Butte Village

Project Details

Location: 19th Ave & Cactus Rd, Phoenix
Size: 39-acres
Year: 2009
Company: Visiquest Properties and Leonard Bell family

Unique Attributes

Visiquest worked closely with the Bell family to monetize this legacy asset which was purchased in 1960.  A significant amount of the property was hillside and not readily developable due to the City of Phoenix hillside zoning ordinance.  Visiquest successfully rezoned 9-acres of the property to C-2 with height and density waivers allowing for 3-stories and 26 dwelling units per acre.   In addition, Visiquest received a hillside grading waiver and building setback variances to permit development of a senior living community.

The balance of the land, 30-acres, was conceptually site planned for 14 custom home sites that reached nearly to the top of Shaw Butte. Visiquest then worked with the Phoenix Mountain Preservation Council and surrounding neighbors to convince the City to acquire the land for inclusion into the surrounding Phoenix Mountain Preserve.
Partners are the lifeblood of any entrepreneurial real estate company.  Visiquest has been lucky to have many great partners.  These are not merely financial transactions.  They are relationships.
Collaboration among smart, successful, goal aligned individuals is enjoyable and desired – both limited and general partners.   
If you would like to discuss joining us in our Quest, or have a Quest of your own, please reach out in confidence. I would enjoy hearing your perspective on challenges and opportunities.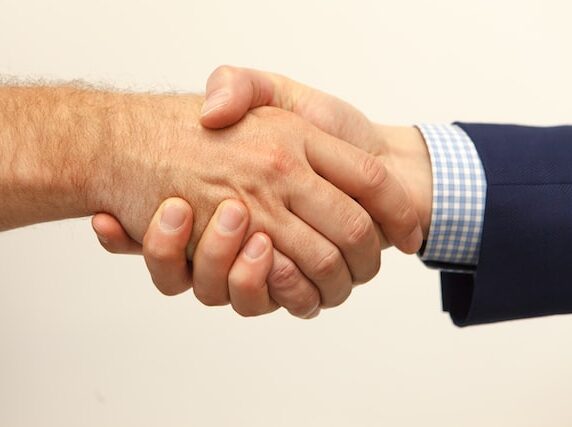 We have been working in real estate since 1980 and seen several cycles.  There will be winners and losers.  And Brokers play an integral role in navigating these cycles.
Visiquest is bullish on metro-Phoenix and Arizona. As an entrepreneurial real estate company, we are opportunistic by nature. Today, for Visiquest, that could mean:
Residential land entitlement – getting ready for the next upcycle.
Adaptive reuse – we have an interest in buying a church or office property.
Select value add multitenant industrial building(s).
Manufactured housing development.
Special Assets/Servicing – buying a note, or REO.
If you have such opportunities, you can reach out in confidence.
Which came first?  The deal or the capital?  We know building a relationship with new capital can take time.  And timing (plus location) is everything.  
Consistent with the real estate opportunities suggested here in, we are always on the look out for new Debt and Equity relationships that can help fuel our Quest.  This may be an individual, family office, fund, bank or these institution. 
If you would like to discuss what you or your firm does and how we might be able to work together, please reach out in confidence.